Unusual and Perfect Gifts For Mums - The Mother Wild Gift Guide
Mother Wild are a lovely group that I am so happy to be a part of.  It's hard to describe in one paragraph what it is we do together, but thinking, discussing, pondering ideas together, giggling and supporting each other is pretty much the recurring recipe. 
They have put a great gift guide full of the groups amazing melting pot of brands and talents.
Basically, here are some of my amazing friends, scroll through and be dazzled! 😌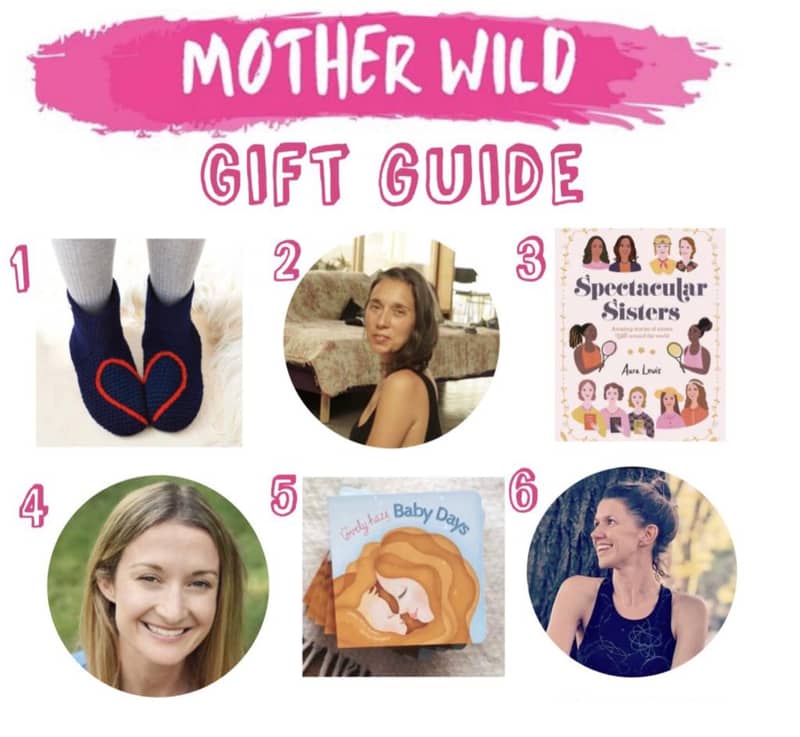 1. Thick + cozy heart slipper socks, handmade with love by EKA
2. A personalized astrology reading by the mystical Sarah Basha
3. Pre-order your copy of Spectacular Sisters by the very talented Aura Lewis. Aura is part of our Mother Wild Illustrator Collective + we LOVE her books, The Illustrated Feminist + Gloria's Voice!
4. To feel relaxed, calm and centered: a healing Reiki session with the serene Karryn Miller
5. "The Lovely Haze of Baby Days" playfully reminds new moms they're not alone, written by mother of 4, Lindsay Kellar-Madsen
6. Yoga and coaching from the inspiring Bex Kelly
​
​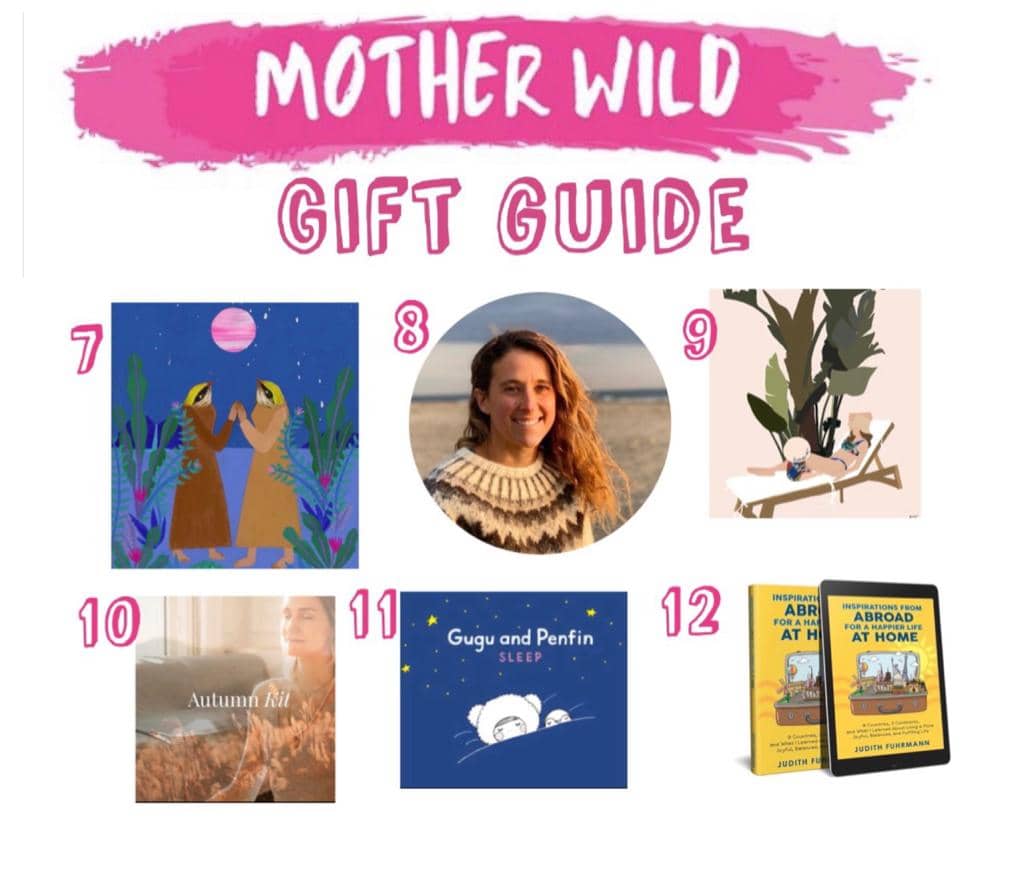 7. Evocative art created by Deedee Cheriel, who is part of our Mother Wild Illustrator Collective
8. Dream analysis with the insightful Carmela Fleury
9. Custom illustration artwork by the divine Guady Ramon, who is part of our Mother Wild Illustrator Collective
10. The digital Autumn Wellbeing Kit from Abi's Journal
11. A soothing bedtime story for sweet dreams by Rachel Ferguson
12. The perfect inspirational armchair travel read by author Judith Fuhrmann.
​
​