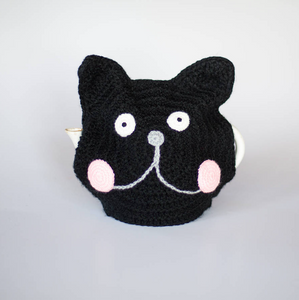 This cute cat tea cosy is a great gift for any tea lover.
We all love our cats, that's for sure, but that cat mum you know that's on the verge of 'crazy cat lady' needs this tea cosy in her life, am I right?

Each cosy is made to fit a large family sized teapot.
Measuring 20cm by 20cm using 100% acrylic yarn it fits a 4 cup teapot well and the stitch makes it nice and stretchy. There is a button fastening to make removal easier.