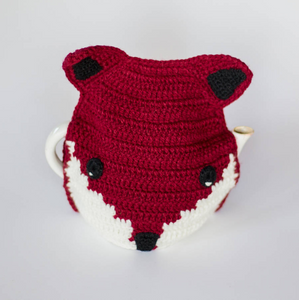 This cute fox tea cosy is a great gift for any tea lover.
Foxes really are the animal of the moment it seams, every fox we make is met with great adoration from our customers. This cosy will pep up any kitchen putting a smile on your face as it keeps your pot warm.
Each cosy is made to fit a large family sized teapot.